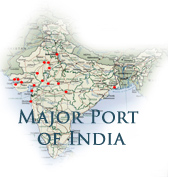 We are trusted in the business of ship chandling, repair & technical management over the past 5 years, where we offer our services to your much customized needs. We treat and take care of your every vessel just like our home.
We provide the entire range of chandlery such as Deck, Engine, Electric, Electronics, Cabin, Medical, Stationery, Fire Fighting Appliances, Life Saving equipments, Pyrotechnics, anti-piracy accessories and Frozen and Fresh meat / vegetables etc.

Vessels using our services include cargo, tankers, bulk carriers, cruise ships, research vessels, offshore support vessels and supply vessels.
H.O : KANDLA PORT, INDIA
Tel : + 91 2836 237764
Fax : + 91 2836 222108
Pic : Govind Rathore
Email : rathore@alexismarineindia.com
Cell : +91 90999 28247
Dir : +91 2836 222408
Msn : alexismarine
Email : info@alexismarineindia.com